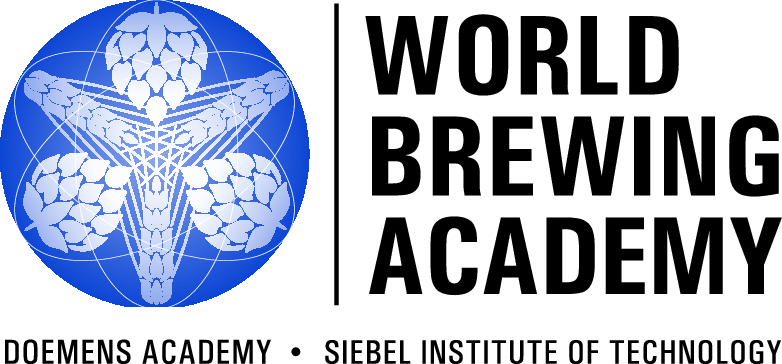 What is the WBA?
The World Brewing Academy (WBA) is an alliance established by Doemens Academy of Munich, Germany, and Siebel Institute of Technology, Chicago, U.S.A., in order to provide students with a truly one-of-a-kind international brewing educational experience.
The WBA's fast-track learning approach can help kick-start your brewing career in as little as 6 weeks.
For more information, visit worldbrewingacademy.com
---
The WBA Story
The core of the WBA approach is an intensive combination of theory and practice. Starting at the Siebel Institute of Technology in Chicago, students obtain the necessary theoretical base which will allow them to better understand the entire brewing process. The program then takes the students to the Doemens Academy in Munich, Germany, where students will deepen this accrued knowledge and apply into practice. This unique approach, supported by experienced brewers and brewmasters on both campuses, allows students the  opportunity to experience different brewing cultures and techniques on two continents.
---
The Two World Brewing Academy Partners
Siebel Institute of Technology (Chicago, USA)
Founded in 1872 by Dr. J. E. Siebel, the Siebel Institute of Technology is recognized as one of the world leaders in brewing education. As a forward-thinking organization with a global mindset, the Siebel Institute of Technology, in conjunction with Doemens Academy of Munich, Germany, created a joint educational entity with the goal of giving brewers from around the globe the technical knowledge they will need in order to be fully prepared to solve the daily challenges encountered in the brewing industry.
Doemens Academy (Munich, Germany)
The Doemens Academy in Munich was established in 1895 by Dr. Albert Doemens as a school for the brewing industry, and has since built a worldwide reputation as an international training institute for the brewing, beverage, and food sectors. Within the last four decades, more than 3,000 Doemens graduates passed the Doemens state accredited Brew Master courses with success and took over responsibility in more than 80 countries.
For more information, contact the Doemens Brewing Academy at doemens.org/en/home.html.
---